Interview Follow-Up: Thank You Notes and Next Steps
INTRO: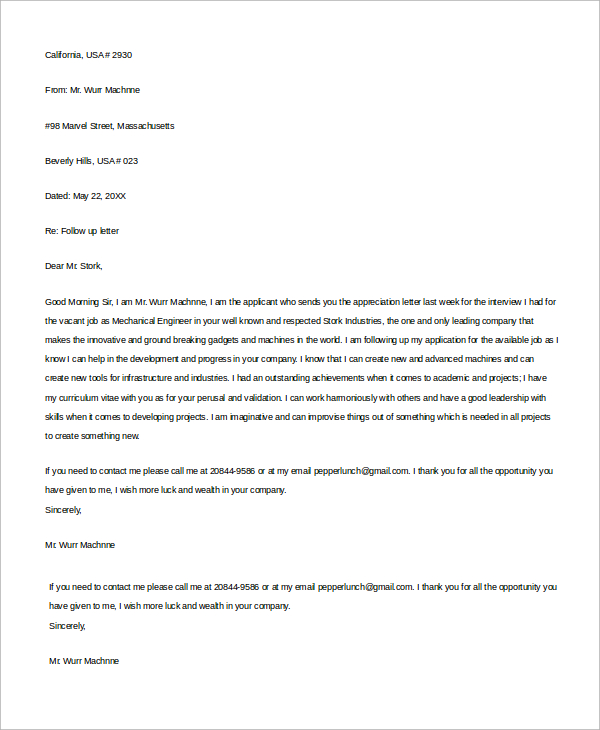 After a job interview, it's important to follow up with a thank-you note to the hiring manager. This shows that you're interested in the position and that you're grateful for their time. A well-written thank-you note can also help you stand out from other candidates.
Thank You Notes: Putting Your Best Foot Forward
When writing a thank-you note, it's important to be brief, but also to be sincere. Here are a few tips for writing a great thank-you note:
Start by thanking the interviewer for their time. Mention something specific about the interview, such as a question they asked you or a point you discussed.
Express your interest in the position. Let the interviewer know that you're excited about the opportunity and that you're confident that you're a good fit for the role.
Be specific about why you're interested in the company. What drew you to the company's mission or culture? What do you think you can contribute to the team?
Thank the interviewer again for their time and consideration. Let them know that you look forward to hearing from them soon.
Here is an example of a thank-you note that you can use as a template:
Dear [Hiring Manager's name],

I wanted to thank you for taking the time to interview me for the [job title] position on [date]. I enjoyed learning more about the company and the role, and I was particularly interested in [specific thing you learned about the company or the role].

I am confident that I have the skills and experience that you are looking for in a [job title]. I am a highly motivated and results-oriented individual with a proven track record of success. I am also a team player with strong communication and interpersonal skills.

I am excited about the opportunity to join your team and contribute to the company's success. I look forward to hearing from you soon.

Sincerely,
[Your name]
Next Steps: Moving Your Application Forward
After you've sent your thank-you note, it's important to continue to follow up with the hiring manager. Here are a few things you can do to keep your application moving forward:
Check your email regularly for updates. The hiring manager may send you an email with next steps, such as a request for additional information or an invitation to interview with another team member.
Follow the hiring manager on social media. This can help you stay up-to-date on the company's news and culture. It also gives you an opportunity to interact with the hiring manager and show your interest in the company.
Reach out to the hiring manager if you haven't heard anything in a few weeks. A brief email or phone call can let the hiring manager know that you're still interested in the position and that you're available to move forward with the process.
By following these tips, you can increase your chances of getting the job offer you want.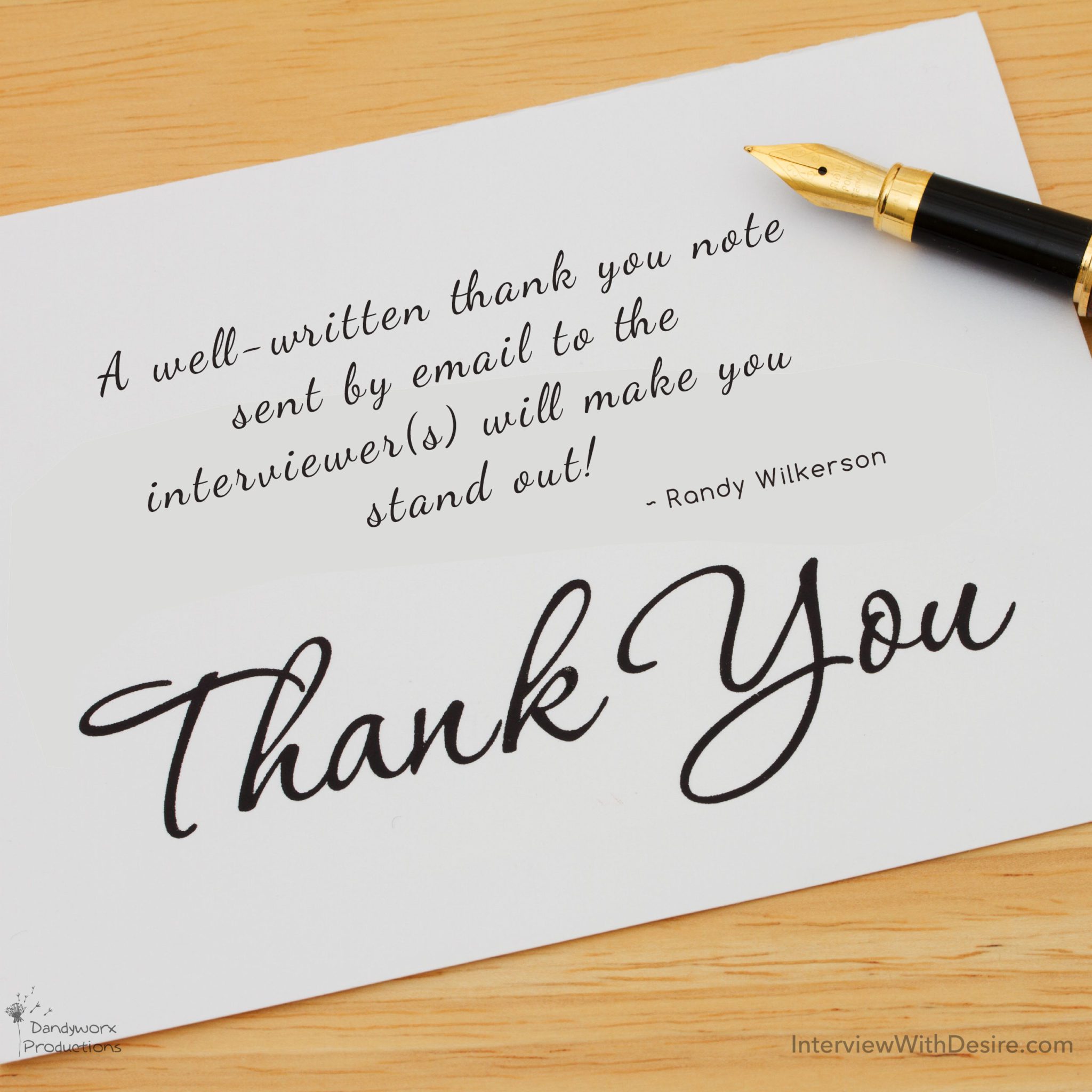 Jennifer Herrity Updated June 7 2023 A job interview lets you position yourself as a strong candidate for the role you are applying for Sending a thankyou letter after the interview allows you to continue to make a good impression on your potential employerThe best thank you email after a final interview is like the thank you notes that parents have their kids send after birthdays and holidays Its a way to show that you appreciate their time and effort and to genuinely say thank you7252023 You just walked out of a job interview You gave great answers to all the interview questions and really hit it off with the hiring manager You nailed it What39s the best job for you Use The Muse to find a job at a company with a culture you love Select the career path that aligns with you Marketing Sales
Data Human ResourcesHeres an interview followup email template you can use that addresses all three of these points Dear Interviewers Name Thank you so much for taking the time to talk with me todayyesterday1 Followup email after a short interview A short followup version may be most appropriate as a thankyou email after a phone interview In the short version youll want to be concise Subject line Thank you for your time Dear Ms Owekwe Thank you for taking the time to speak with me about the marketing coordinator role1 Start with a subject line Starting with a simple subject line can be an easy first step You might consider subject lines like quotthank you for our interviewquot or quotfollowing up on our discussionquot You might also write your subject line according to how formal you feel
your email should beyour name If you want to distinguish yourself a little more in your followup email after an interview you might try something like this Hello persons name Thank you so much for meeting with me insert day and discussing the exciting job opportunity at company name8 Min Read Apr 22 2022 By Ken Coleman Youve aced your interview Great job But theres one last step to getting hired and its tiny but mighty If you really want to leave a lasting impression on your hiring manager youll need to write a thankyou email after your interview
Writing a thank-you note and following up with the hiring manager after an interview are important steps in the job search process. By taking these steps, you can show your interest in the position and that you're a serious candidate.