Unlocking LinkedIn Potential: Getting Noticed by Your Dream Companies ===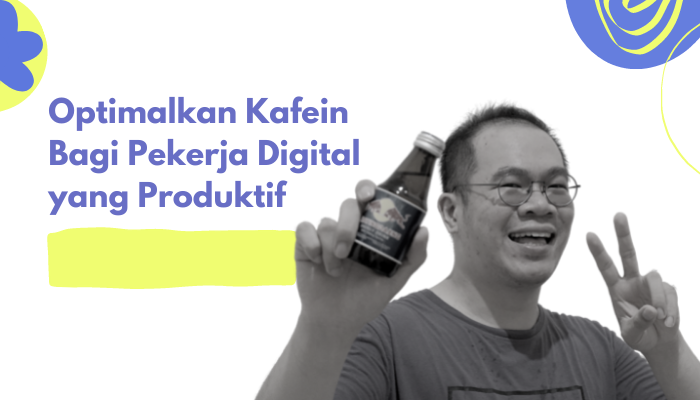 LinkedIn has become an indispensable tool for professionals seeking career opportunities. With over 700 million members worldwide, it serves as an incredible platform to connect with employers, showcase your skills, and ultimately land your dream job. However, simply having a LinkedIn profile is not enough. To truly unlock its potential, you need to optimize your profile to stand out and get noticed by your dream companies. This article will guide you through the process of perfecting your LinkedIn profile to become known and sought after by your ideal employers.
Perfecting Your LinkedIn Profile: Stand Out and Get Headhunted
Choose a professional profile picture: Your LinkedIn profile picture is the first impression employers will have of you. Opt for a high-quality headshot that exudes professionalism and approachability. Avoid using casual or group pictures, and ensure that you are the focus of the image.

Craft a compelling headline: Your LinkedIn headline is a brief snippet that appears under your name. Instead of simply stating your current job title, use this space to showcase your expertise and highlight your unique selling points. Be concise, yet captivating, as this is what will grab the attention of recruiters.

Write an engaging summary: Your LinkedIn summary is a golden opportunity to tell your story and showcase your accomplishments. Use this space to provide an overview of your professional journey, highlight your key skills, and describe your career aspirations. Make it personal, relatable, and ensure it reflects your unique value proposition.

Highlight your experience and achievements: Tailor your experience section to highlight your most relevant experience and achievements. Use bullet points to concisely outline your responsibilities, quantify your accomplishments, and showcase the value you brought to previous roles. Be sure to include any certifications or courses that are relevant to your field.

Showcase your skills: LinkedIn allows you to add a skills section to your profile. Be strategic in selecting skills that are relevant to your industry and desired roles. Ask colleagues and supervisors for endorsements to lend credibility to your skillset. Additionally, consider adding multimedia content such as videos, presentations, or links to projects that demonstrate your expertise.
Maximizing Your LinkedIn Profile: Becoming Known and Sought After by Your Dream Employers
Expand your network: Connecting with professionals in your industry is a crucial aspect of maximizing your LinkedIn profile. Actively seek out and connect with individuals who work for your dream companies. Engage with their content, participate in industry-specific groups, and attend virtual networking events to establish yourself as a valuable connection.

Publish and share relevant content: LinkedIn's publishing platform allows you to share articles, insights, and industry-related content with your network. Regularly publish well-researched and thought-provoking articles to position yourself as a thought leader in your field. Additionally, engage with content shared by others through comments, likes, and shares to increase your visibility.

Seek recommendations and endorsements: Recommendations and endorsements from colleagues, supervisors, and clients can significantly enhance your LinkedIn profile. Request recommendations that highlight specific skills or projects you have excelled in. Endorse others for their skills to encourage reciprocity and strengthen your professional relationships.
Unlocking LinkedIn Potential: Getting Noticed by Your Dream Companies===
Nah untuk itu ada beberapa bagian penting yang harus dihighlight dan dioptimalkan agar dilirik oleh recruiter 1 Headline Headline adalah ringkasan yang berisi mengenai diri kita saat ini Tips pertama untuk mengoptimalkan profil LinkedIn adalah membuat headline dengan efektif dan informatif19 Tips Profil LinkedIn Berikut adalah 19 kiat LinkedIn yang menunjukkan cara membuat profil LinkedIn terbaik 1 Gunakan Orang Pertama Banyak pengguna masih terbagi tentang tip profil LinkedIn ini Meskipun menggunakan orang pertama tidak dapat diterima dalam resume itu baikbaik saja di LinkedIn karena ini adalah platform sosialOptimalkan Profil Anda Tidak perlu khawatir berikut ini adalah beberapa tips tentang bagaimana cara mengoptimalkan profil LinkedIn Anda agar lebih mudah ditemukan oleh orang lain
1Buatlah Headline yang Menarik Headline adalah salah satu hal yang paling penting untuk memperhatikan ketika membuat profil LinkedIn AndaLinkedIn Skills 9 Keterampilan Paling Penting di 2022 LinkedIn Skills mana yang harus disorot Milik Anda tentu saja tetapi bukan sembarang keterampilan ada daftar keterampilan utama yang dibutuhkan pada tahun 2021 yang paling dicari yang menjual yang meyakinkan Saya akan memberi tahu Anda semuanya Menyiapkan profil Anda untuk menjadi sukses sangatlah penting karena ini dapat menyediakan fondasi untuk membangun jaringan di LinkedIn dan sebagai upaya pemasaran Anda Inilah yang Anda inginkan dari profil Anda Anda ingin orang menemukan Anda di LinkedIn Dengan kata lain profil Anda harus diatur pencarian optimalTips Memaksimalkan Profil LinkedIn untuk
Menarik Recruiter 1 Optimalkan headline di dalam profil Profil Anda tidak bisa dijangkau oleh lebih banyak orang jika Anda tidak muncul di hasil pencarian Jadi pastikan profil LinkedIn Anda mengandung kata kunci yang sesuai dengan profesi Anda saat ini sehingga nama dan jabatan Anda mudah dikenali Cara membuat akun LinkedIn perusahaan Lihat Foto Cara Membuat Halaman Perusahaan LinkedIn LinkedIn Masuk atau log in ke akun LinkedIn Anda Klik ikon Kerja di pojok kanan atas Klik Buat halaman perusahaan yang berada paling bawah menu Pilih kategori halaman perusahaan LinkedIn AndaOptimalkan profil LinkedIn Anda Untuk menjadi ace dalam pesan otomatis LinkedIn ada langkah yang harus Anda jalani Anda tidak akan pergi berburu klien tanpa mempersiapkan profil LinkedIn Anda Profil Anda ini adalah
etalase Itulah yang akan dilihat orang pertama kali saat mereka membuka halaman Anda Dan Anda tahu apa
By perfecting your LinkedIn profile and maximizing its potential, you can become a sought-after candidate for your dream companies. Remember to regularly update your profile, stay active in your network, and continuously engage with relevant content. With determination and strategic use of LinkedIn's features, you can increase your visibility, stand out from the crowd, and catch the attention of recruiters and employers in your desired industry. So, optimize your LinkedIn profile today and pave the way for a successful career.