In today's fast-paced and interconnected world, technical skills alone no longer guarantee success. Employers are increasingly recognizing the importance of soft skills, which encompass a range of personal attributes and abilities that go beyond technical expertise. Among the most crucial soft skills are effective communication, collaboration, and leadership. These skills are essential in diverse professional settings, from small teams to large organizations. In this article, we will explore the power of soft skills and how they can enhance your communication, collaboration, and leadership abilities.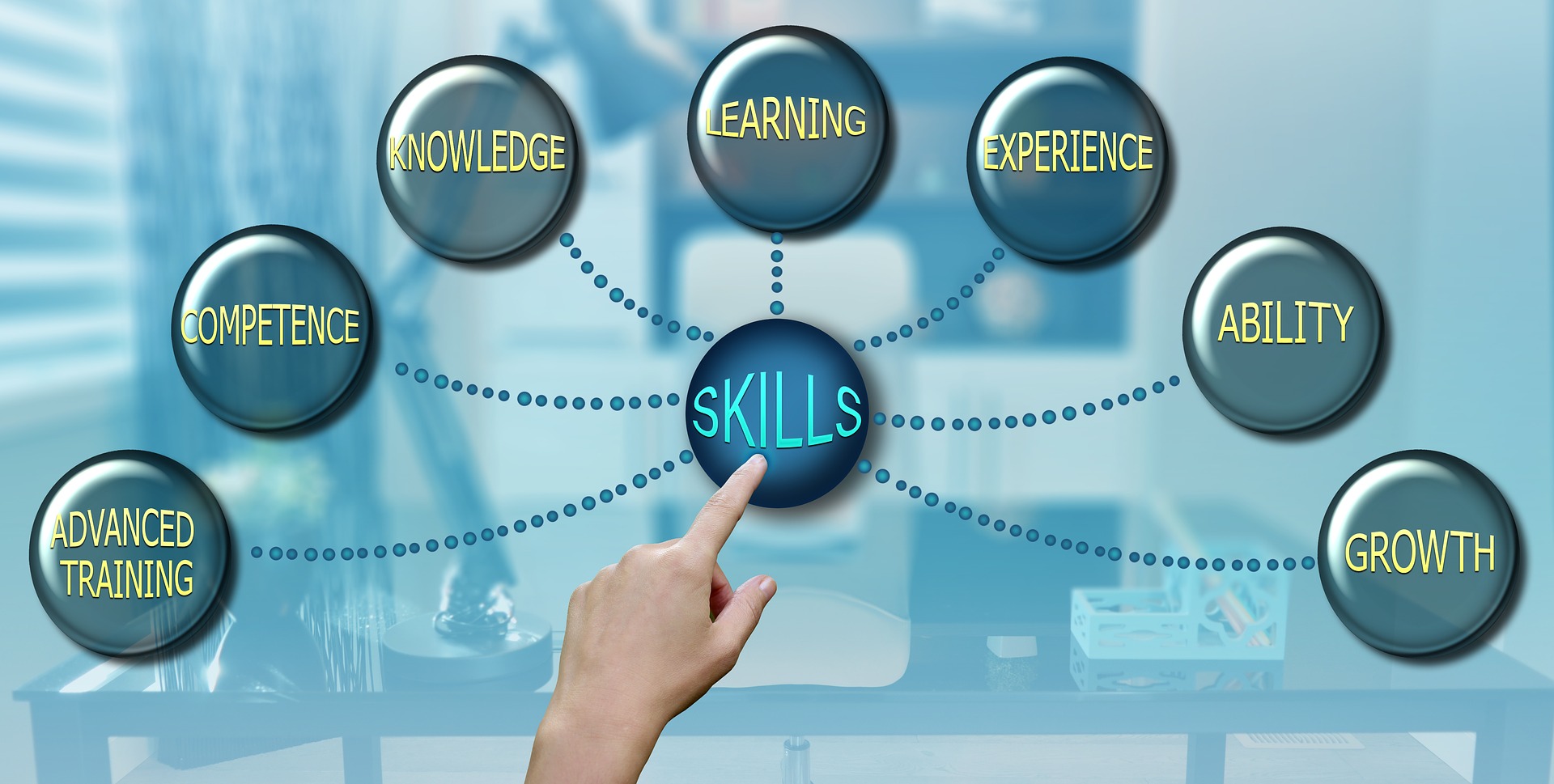 The Power of Soft Skills: Enhancing Your Communication, Collaboration, and Leadership Abilities
Effective communication is the foundation of any successful interaction. Soft skills such as active listening, empathy, and clear articulation can significantly improve your ability to convey ideas, build relationships, and resolve conflicts. By honing your communication skills, you will be able to express yourself with clarity and confidence, ensuring that your message is understood and respected by others. Moreover, strong communication skills foster a collaborative environment where ideas can be freely exchanged, leading to improved problem-solving and innovation.
Collaboration is becoming increasingly prevalent in the modern workplace, as organizations recognize its potential for maximizing productivity and achieving collective goals. Soft skills such as teamwork, adaptability, and compromise are essential for successful collaboration. By actively participating in group projects, sharing responsibilities, and valuing diverse perspectives, you can create an environment that encourages collaboration and fosters a sense of shared purpose. Effective collaboration not only enhances the quality of work but also boosts overall team morale and satisfaction.
Leadership is not limited to those in formal positions of authority; it can emerge at all levels of an organization. Soft skills, such as influencing others, motivating team members, and decision-making, are crucial for effective leadership. By developing your leadership abilities, you can inspire and guide others towards a common vision, driving innovation, and achieving organizational goals. Furthermore, strong leadership skills contribute to a positive work culture, as they empower individuals to take ownership of their tasks and contribute their unique strengths to the team.
Unlocking Your Potential: The Importance of Soft Skills in Today's World
In today's highly competitive job market, possessing technical skills alone is no longer sufficient to stand out. Employers are increasingly prioritizing soft skills during the hiring process, as they recognize their ability to drive success and foster a positive work environment. Soft skills are transferable between industries and can be applied in various professional contexts. Job seekers with strong soft skills are more likely to be effective communicators, team players, and leaders, making them valuable assets for any organization.
Soft skills are not only essential for career advancement but also for personal growth. They enable individuals to navigate social interactions with ease, build meaningful relationships, and effectively manage conflicts. By developing these skills, individuals can enhance their emotional intelligence, empathy, and self-awareness, leading to improved overall well-being. Soft skills also play a crucial role in networking, as they allow individuals to connect with others on a deeper level, creating opportunities for collaboration, mentorship, and personal development.
Mastering the Art of Soft Skills: Elevating Your Communication, Collaboration, and Leadership Skills
To master the art of soft skills, individuals must be proactive in their development. Continuous learning through training programs, workshops, and self-reflection is crucial for enhancing one's communication, collaboration, and leadership abilities. Seeking feedback from colleagues, mentors, or supervisors can provide valuable insights and areas for improvement. Additionally, practicing active listening, empathy, and adaptability in everyday interactions can help strengthen these skills over time.
It is also essential to recognize that developing soft skills requires patience and persistence. Like any other skill, they require time and effort to refine. Setting specific goals, creating action plans, and regularly evaluating progress can provide a structured approach to skill development. Embracing challenges and seeking out new opportunities to practice soft skills in different settings can also accelerate growth and broaden one's skill set.
Ultimately, investing in the development of soft skills is an investment in one's personal and professional growth. These skills not only enhance communication, collaboration, and leadership abilities but also contribute to a more fulfilling and successful career. By cultivating effective soft skills, individuals can unlock their full potential, navigate the complexities of the modern world, and thrive in any professional setting.
1 Aktif mendengar Cara terbaik untuk meningkatkan kemampuan kolaborasi adalah dengan aktif mendengar ide saran ataupun feedback yang dilontarkan oleh rekan kerja Meskipun kamu memiliki gagasan tersendiri terkait proyek yang akan dijalankan tidak ada salahnya untuk mempertimbangkan ide dari orang lainDaftar soft skill 1 Kecerdasan Emosional Kecerdasan Emosional mencakup banyak karakteristik penting dari soft skill mulai dari penyelesaian konflik keterampilan sosial kesadaran diri hingga kasih sayang dan empati Seseorang dengan kecerdasan emosional tinggi memiliki kemampuan menafsirkan memahami dan mengelola emosi diri mereka dan Perbedaan Soft Skill dengan Hard Skill Soft skills merujuk ke kemampuan komunikasi dan berinteraksi dengan orang lain Kemampuan ini tidak berwujud sehingga sulit
untuk diukur Soft skills berkaitan dengan kepribadian yang dikembangkan dan dipelajari seumur hidup Contohnya adalah kecerdasan emosional manajemen waktu kemampuan beradaptasi Contoh soft skill ini antara lain membantu penyelesaian tugas anggota tim berpartisipasi dengan baik dalam rapat menyelesaikan tugas tepat waktu dan menghargai pendapat orang lain 11 Kreativitas Kreativitas adalah kemampuan untuk menemukan ide baru yang inovatif dan menjanjikan3 Meningkatkan penjualan Setiap bisnis tentu tidak terlepas dari kegiatan penjualan Ini adalah kegiatan yang bersifat peoplecentric Jadi soft skill seperti kepercayaan diri kemampuan persuasi komunikasi dan mendengarkan memiliki peran penting Memberikan pelatihan soft skill khususnya kepada tim sales dapat mendukung penjualanJika teamwork dan
kolaborasi sudah dicapai lingkungan kerja yang dibangun juga sangat berpengaruh dalam menentukan keberhasilan sebuah proyek Ada banyak hal yang bisa Anda lakukan untuk membangun lingkungan kerja kondusif dan juga efektif untuk menyelesaikan suatu pekerjaan secara bersama salah satunya adalah dengan bergabung ke dalam sebuah Soft skill jadi modal penting ketika ingin meraih kesuksesan berkarier Studi dari CareerBuilder memperlihatkan kalau 77 perusahaan lebih mengutamakan calon karyawan yang punya keterampilan nonteknis Tidak mengherankan kalau kamu yang punya skill nonteknis bakal memperoleh kesempatan kerja lebih luas Kecakapan nonteknis yang bisa kamu kuasai Semakin fleksibel strategi untuk mengimplementasikan pekerjaan kolaboratif semakin mudah tim bekerja 11 Gunakan alat bersama
Berkolaborasi dalam satu alat bersama adalah cara bekerja sama terbaik dan termudah bagi tim Saat memiliki sumber informasi terpusat semua pekerjaan tim dilakukan di tempat yang sama
In conclusion, soft skills are not just a desirable asset; they are the key to unlocking success in today's interconnected and fast-paced world. Effective communication, collaboration, and leadership abilities are essential for thriving in diverse professional settings. By recognizing the power of soft skills and investing in their development, individuals can enhance their personal and professional lives, fostering a culture of innovation, teamwork, and growth. So, let us embark on a journey to master the art of soft skills and unleash our true potential.